Notice Regarding COVID-19
Due to our concern for the health and safety of our choir members and audience participants, the ongoing uncertainty surrounding COVID-19 and constantly changing regulations with respect to the group size of events, all concerts and rehearsals for the current season have been cancelled.

We hope that we will be able to resume normal activities again in September and that we can count on your support. Our current challenges will surely pass, but until they do, keep a song in your heart.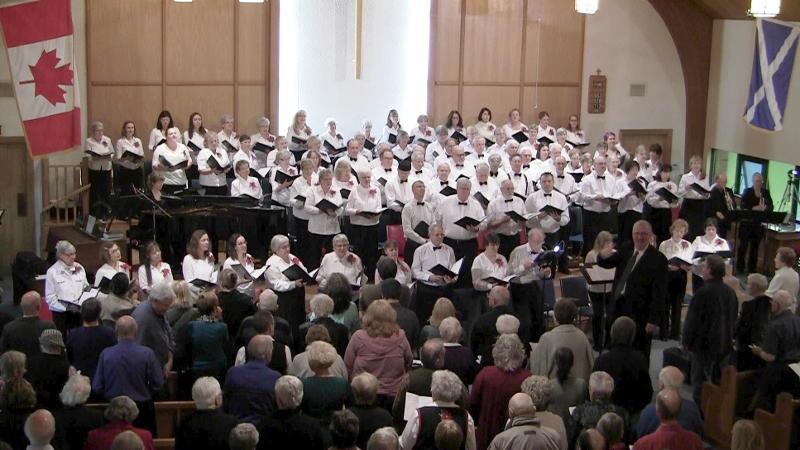 A community Choir under the direction of Johannes S. Wervers, Accompanist Louise Gallaugher
Welcome! Thank you for visiting us today.
We are always happy to receive a visit from current and past choir members, friends and members of our audiences.
If you have a love of music and a desire to sing, you are cordially invited to join us.
No experience required.
Rehearsals for the Fall Season begin on September 17th, 2019.
Select
Concerts - Concert Highlights

for clips of past concerts
Select
Our Choir - Gallery
for photos of our concerts
Peruse the December 2015 edition of Choir Ontario Dynamic: